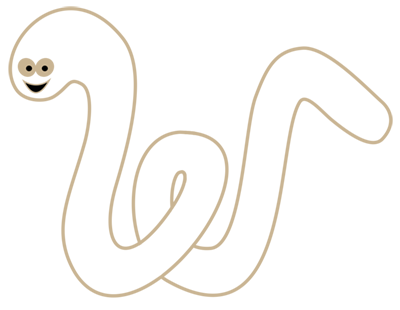 Privacy Policy
Your privacy is critically important to us
Our servers log very basic information about each computer connecting to our site, such as IP address, device characteristics, and browser type. None of this information is associated with any identified person at the time it is collected, but it could potentially be tied to you somehow if we are required to disclose our server logs as a result of a subpoena or other legal process.
Cookies and Other Automatically Collected Data
A cookie is a string of information that a website stores on a visitor's computer, and that the visitor's browser provides to the website each time the visitor returns. We may use cookies, web beacons, or other anonymous tracking information to improve our server's interaction with your computer.
Ads
Ads appearing on our website may be delivered by advertising partners, who may set cookies. These cookies allow the ad server to recognize your computer each time they send you an online advertisement to compile information about you or others who use your computer. This information allows ad networks to, among other things, deliver targeted advertisements that they believe will be of most interest to you. You may opt out of the use of Google's ad-related cookies by visiting their ad settings.
Changes to this privacy policy
Wormate.io may occasionally update this privacy policy at any time. All changes will be posted on this page and the date in the bottom of this page will be updated. We encourage Users to frequently check this page for any changes to stay informed about how we are helping to protect the personal information we collect. You acknowledge and agree that it is your responsibility to review this privacy policy periodically and become aware of modifications.
Your acceptance of these terms
By using this Site, you signify your acceptance of this policy. If you do not agree to this policy, please do not use our Site. Your continued use of the Site following the posting of changes to this policy will be deemed your acceptance of those changes.
Targeted advertising
If you wish to "opt out" of certain targeted advertising, please visit youradchoices and/or networkadvertising
Account deletion
Currently we are securely storing your data on our servers. Such data as:
- your username;
- game level and experience points;
- coins amount;
- bought and/or achieved skins and wear.

Warning! In case you request to delete your account, all your gaming data and properties will be completely erased from our servers!

After the deletion, you are free to create a new account again. Please note: your new account will not contain any of your previous achievements.

If you wish to delete your account and all your collected data, please navigate to "Settings" > "Delete my account",
then wait for a 10 seconds delay and click on "Delete my account" confirmation button.
Change log:
May 1, 2016: This document has been created
Sep 2, 2018: Targeted advertising info added
Oct 26, 2021: Account deletion instructions added